Sports Physiotherapy in Melbourne CBD
Overcome your injury and restore movement with our caring Physiotherapists and Myotherapists.
Your recovery starts here
When injury, stress or major life changes take a toll on your body, we can help you restore movement and ease your pain with sports physiotherapy.
We know what it's like when your body doesn't move like it should. You might be in pain and feeling frustrated, restricted or uncertain about how to get back to normal activity.
You want to be able to move the way you love and live life your way.
We start your recovery by listening to you. By understanding what's happening with your body and how it affects your life, we empower you to rebuild your fitness and movement so you can move on and reach for your next goal.
Located in Melbourne's CBD, we're skilled Sports Physiotherapists, here for you.
Physiotherapy Melbourne CBD
Physiotherapy is a science based health care profession with a focus on the body's function, movements and ability to lead an active lifestyle. With a thorough knowledge of anatomy, biomechanics and physiology, Physiotherapists are human movement experts.
The aim of Physiotherapy is to identify and maximise human movement potential through manual treatment, exercise prescription, education and injury prevention in partnership with our clients.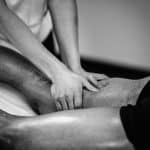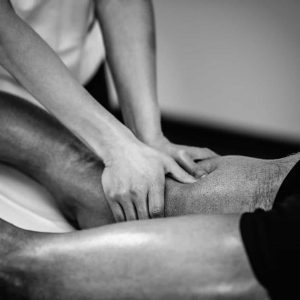 Experience and Expertise
Our practitioners are highly skilled with exceptional experience in diagnosing and managing injuries. We deliver evidence based treatment and continue to focus on our own professional development to ensure we provide you with the best possible care.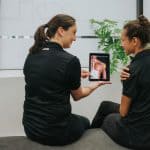 Knowledge is Power
We focus on education, with clear explanation of your injury, why you have it, and and how we will help you resolve it. We want to give you the tools to help yourself on the path to your recovery and prevent recurrence of your injury.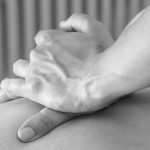 We Focus on the Source of your Pain, Not the Symptoms
We take a holistic approach to treatment. Instead of only treating your symptoms for temporary pain relief, we focus on identifying the underlying cause of your problem and treat those areas that may be contributing to achieve longer lasting results and resolution of your injury.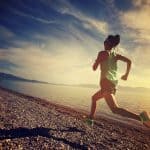 We Focus on a Speedy Recovery
We are highly experienced and provide hands on manual therapy, exercise prescription and education to achieve resolution of your injury as quickly as possible.
Our experienced Melbourne Physiotherapists use a variety of equipment and techniques to expedite your recovery process.
After a thorough assessment of your muscles, joints and ligaments in the area of your injury or pain, your Physiotherapist will provide a diagnosis and create a treatment plan. This treatment plan is unique to your specific needs and goals, may involve several different treatment techniques and will evolve as you improve.
Your Physiotherapist will explain what they are doing and why. The techniques we use are all evidence based and our Physiotherapists are qualified to perform them.
Techniques Used
Joint mobilisation
Soft tissue massage
Deep tissue massage
Myofascial release
Joint manipulation
Exercise prescription
Dry tissue needling
Taping and Splinting
Pain education and management
Postural assessment
Post operative rehabilitation
Injuries Treated
Whether you are suffering from a new injury or recurring pain, our experts are trained to help.
Low back pain
Neck pain
Headaches and migraine
Running injuries
Patellofemoral joint injury/runner's knee
Gluteal tendinopathy
Achilles tendinopathy
Patellar tendinopathy
Hamstring tendinopathy
Groin pain
Tibialis posterior tendon injury
Plantar fasciitis
Iliotibial band syndrome
ACL injuries
Shin splints
Chronic strains and sprains
Shoulder pain
Hip impingement, labral injuries
Stress fractures
Tennis elbow
Rotator cuff injury
and more!
Our Process to a Speedy Recovery
Our goal is to get you better as quickly as possible. From online appointment bookings, to streamlined home exercise programs, we've crafted a process that get's you back to life pain free as quickly as possible.
Call or Book Online 24/7
For your convenience we offer 24/7 online appointment bookings. If you would like to ask us a question or prefer to book over the phone, please feel free to send us an email or call us.