Sports Massage Melbourne CBD
We focus on the source of your pain, not just the symptoms. Experience the best massage you'll ever have. 
Target your pain & move better with Sports Massage
Prevent, correct and rehabilitate your injury, decrease your tension and pain, improving the way your body feels for the long term.
Sports Massage Melbourne CBD
Sports Massage with the Physiotherapy team at Flex involves the assessment and treatment of your muscular pain or injury which can affect your movement and mobility. Sports Massage can be applied in the preventative, corrective and rehabilitative phase of your injury to restore and maintain the normal integrity of muscles, tendons, ligaments and connective tissue of your body. The purpose of Sports Massage treatment is to decrease your muscular tension and pain, and improve your flexibility.
Remedial Massage is one of the treatment techniques our Physiotherapists use and a therapy you may be familiar with – this is the use of soft and deep tissue massage to achieve a therapeutic result for injury or general muscular soreness.
How we can help you
After a thorough assessment of your muscular system in the area of your injury or pain, your Physiotherapist will create a treatment plan that is unique to your needs and goals, and as you progress, we adapt your treatment to your needs using these techniques: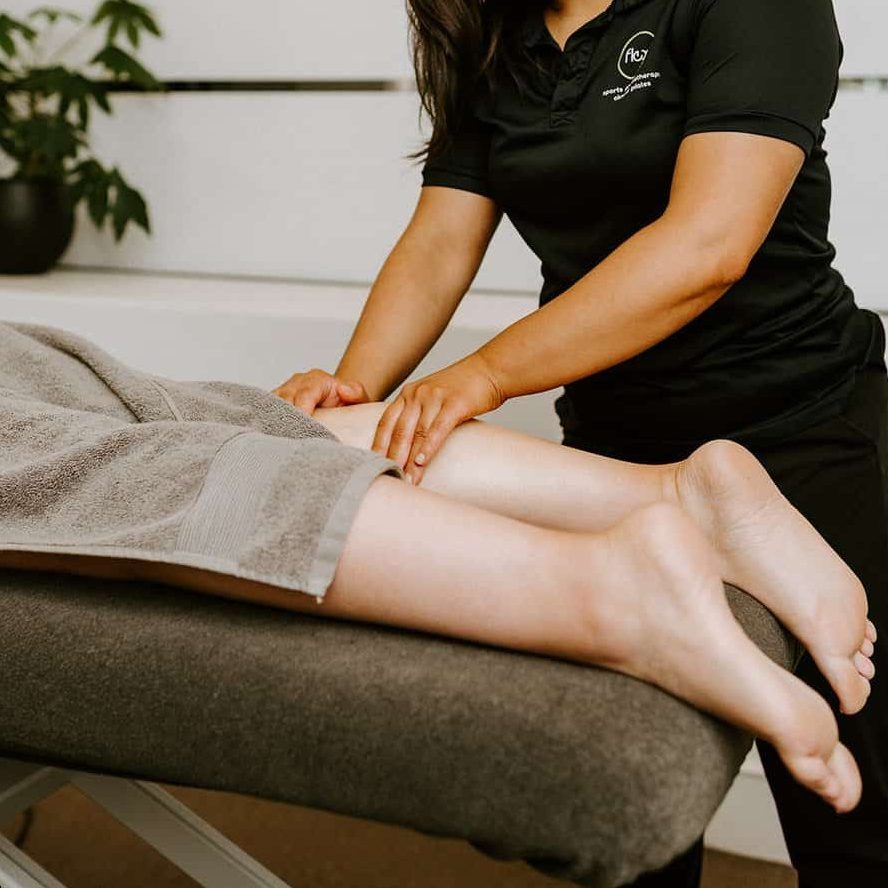 Soft tissue massage
Deep tissue massage
Myofascial release
Trigger point therapy and release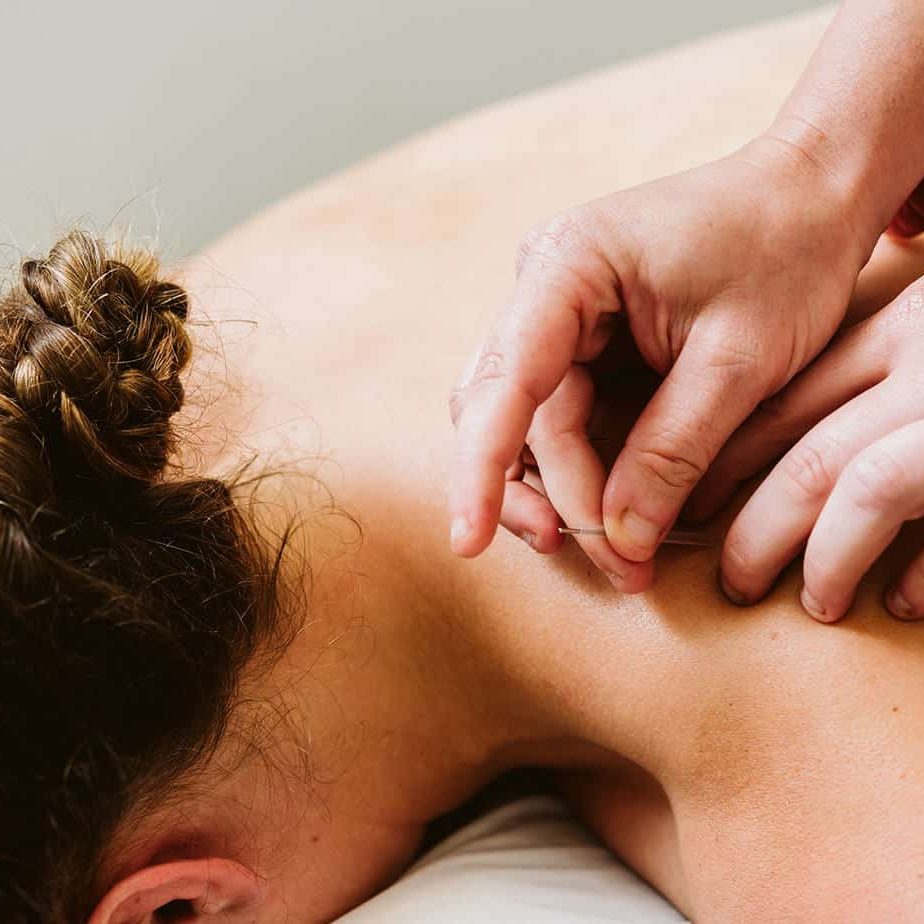 Dry tissue needling
Pain education and management
Taping
Exercise prescription
Overcome your injury
Whether you are suffering from a new injury or recurring pain, our team is qualified and experienced in treating:
Neck pain
Headaches and migraine
TMJ pain and tightness
Shoulder pain
Postural related pain
Low back pain
Hip pain
Iliotibial band syndrome
Shin splints
Calf tightness and pain
Plantar fasciitis
Chronic strains and sprains
Running injuries
General muscular soreness and tightness
Discover the Power of Sports Massage
Our goal is to decrease your tension and pain, improving your flexibility and mobility for the long term.
Call or Book Online 24/7
For your convenience we offer 24/7 online appointment bookings. If you would like to ask us a question or prefer to book over the phone, please feel free to send us an email or call us.