Mariko Davies
Myotherapist
Remedial Massage Therapist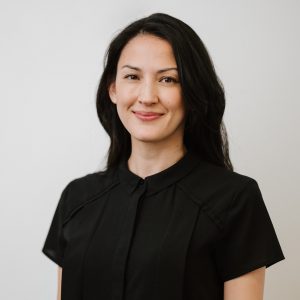 Mariko Davies
Myotherapist and Remedial Massage Therapist.
Cyclist, skier, soft tissue and pregnancy massage practitioner.
Manual therapy is like another language to me, I enjoy following the little clues in your body to help you move and feel better. With my qualification in Myotherapy, I use massage to ease aches in your muscles, fascia, tendons and ligaments. I'm also qualified in dry needling, which uses trigger points to reduce your pain and restore motion.
When I work with a new client, I begin with understanding why your injury has occurred before rehabilitating that area through hands-on manual therapy. I look forward to seeing my regulars and meeting new clients and witnessing your progress towards achieving your goals. Headaches, neck and shoulder issues are an area that I enjoy treating. As well as expectant mums, as I know how relieving massage and Myo can be!
My experience covers private practice and the ski fields of Japan. When I'm not at Flex you'll find me at the gym, cooking, crafting or hanging out with friends and family.
Qualifications, Courses and Seminars
Advanced Diploma of Myotherapy
Diploma in Remedial Massage
350 Hour Yoga Teacher Training
Pregnancy Massage Training
Advanced Dry Needling Certification
Pilates for Rehabilitation
Call or Book Online 24/7
For your convenience we offer 24/7 online appointment bookings. If you would like to ask us a question or prefer to book over the phone, please feel free to send us an email or call us.