Naomi Fyffe
Physiotherapist
Clinical Pilates Practitioner 
Founder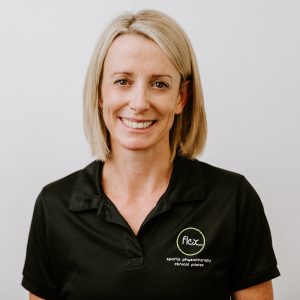 Naomi Fyffe
Physiotherapist
Clinical Pilates Practitioner 
Founder
APA Member, APA Business Association Member, APA Sports Group Member
Naomi graduated from La Trobe University, Melbourne with a Bachelor of Physiotherapy in 1996 and has 26 years' experience working as a Physiotherapist in both Australia and the United Kingdom. She has a strong interest in treating all sports injuries, especially those relating to running. Naomi also loves treating knee and hip injuries and chronic lumbar pain, especially in clients who have previously been unsuccessful in achieving resolution or understanding of their pain.
Having completed Pilates certification with APPI and additional training with Polestar, Stott and DMA Clinical Pilates, Naomi has worked for 18 years as a Pilates practitioner, combining her skills as a Physiotherapist with core training and rehabilitation. Naomi is also a keen runner, having competed at state and national levels before progressing to distance running. She has completed the Dublin marathon, Queenstown marathon, several half marathons and local fun runs.
Naomi established Flex Sports Physiotherapy in 2008 with the aim of providing comprehensive Physiotherapy care with a strong focus on manual therapy, integrating Physiotherapy with Clinical Pilates and delivering excellent, evidence based treatment.
Qualifications, Courses and Seminars

Bachelor of Physiotherapy
Spinal Assessment and Treatment
Soft Tissue Injury Treatment and Management
Mobilisation of the Nervous System (Neurodynamics)
Lyn Watson Shoulder Course
PPIVMS and Grade V Techniques, Cervical, Thoracic and Lumbar Regions (UK)
APPI Pilates Certification
Dry Needling Certification (Beginner-Intermediate)
Dry Needling Certification (Advanced)
Shoulder & Hip Pilates Masterclasses
Polestar Reformer Pilates Masterclasses (Intermediate & Advanced)
Runners Level 1: Pelvic Biomechanics (Pilates)
Runners Level 2: Foot Biomechanics (Pilates)
Runners Level 3: Advanced (Pilates)
The Acute Sporting Knee
Optimising Running Mechanics – Clinical Considerations APA (Christian Barton)
Running Injury Management Running Rehab Master Class (Kevin Leiberthal)
Hip Pathologies (Nichole Hamilton)
Australian Physiotherapy Association – Mentor: Women in Leadership
Sporting Achievements

Dublin Marathon – 2004
Bristol Half Marathon – 2005
Run Melbourne Half Marathon – 2008, 2019
Great Ocean Road Half Marathon – 2013
Run For The Kids – 2009, 2014, 2015, 2016, 2017, 2019, 2022
Sydney City To Surf – 2004, 2009, 2010, 2011, 2012, 2014, 2015, 2016, 2017, 2018, 2019
Rosebud Australia Day Fun Run – 2017
Portsea Twilight – 2018
Queenstown Marathon – 2019
Run The Rock – Half Marathon – 2021
Run Melbourne Half Marathon – 2021
Mornington Half Marathon – 2023
Call or Book Online 24/7
For your convenience we offer 24/7 online appointment bookings. If you would like to ask us a question or prefer to book over the phone, please feel free to send us an email or call us.