Ella Hanna
Physiotherapist
Clinical Pilates Practitioner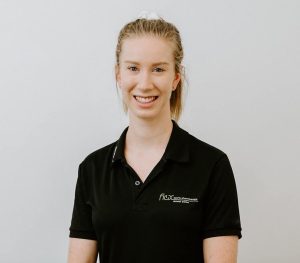 Ella Hanna
Physiotherapist and Clinical Pilates Practitioner.
Runner, weekend explorer, lower limb guru.
I've always loved being active, playing sport and always had a keen interest in how the body worked and the biomechanics of movement.
I love working with people who are really motivated to achieve their goals and I have a lot of fun guiding them through their rehabilitation. The excitement of improvement and progression is so motivating both for the client and myself as their physio.
I'm really interested in treating running related injuries as well as ankle, knee and hip conditions. As a runner myself, I understand the requirements of the sport and love talking stats with other runners. Rehabilitation for these conditions is fun!
I find it really rewarding to be able to help people get back to doing what they love or improve their performance in their chosen sport. All the small little wins become a big win at the end.
During the week away from the clinic you'll find me running along the Yarra River and various trails and parks, playing netball, swimming and practising the piano and guitar. On the weekends I like to escape the city either back home to the farm or explore areas outside of Melbourne.
Credentials & achievements
Bachelor of Physiotherapy (Hons)
APPI Equipment Levels 1-4
Sports Trainer – Level 1
Physiotherapy Management of Spinal Cord Injuries course
Physiotherapy Management of Acute Multi-Trauma Patients course
Rigid Taping course
Kinesiology Taping course
Call or Book Online 24/7
For your convenience we offer 24/7 online appointment bookings. If you would like to ask us a question or prefer to book over the phone, please feel free to send us an email or call us.