Bike Fit Cycle Assessment Melbourne CBD
Have your bike set up, cycling technique and training program assessed, address muscular tightness and improve your performance whilst learning how to avoid injury.
At Flex Sports Physiotherapy and Clinical Pilates we help busy professionals, athletes and everyone in between get better, fast. We always utilise the best techniques and technology to ensure a speedy recovery.
Bike Fit Cycling Assessment Melbourne CBD
A Bike Fit Cycling Assessment at Flex involves our Physiotherapist Rosie assessing your bike set up and your cycling technique. A specific Physiotherapy assessment and treatment can help improve your comfort in the saddle and also assist with conditioning to improve performance, minimise injury and aid recovery. 
Rosie grew up as a recreational cyclist and spends several hours per week on the saddle for commuting purposes. She enjoys both on-road and off-road cycle-touring adventures through regional Australia and overseas and her preference is for mountains and creek crossings – the tougher the better. Over the years Rosie has also participated in several organised events, including Amy's Ride – a 130km fundraising event along the Great Ocean Road.
As a Physiotherapist, Rosie has additional training in Bike Fit and cycling specific rehabilitation, including Science of Cycling Level One and Level Two Certification.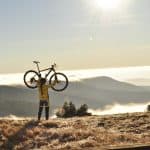 We Are Cyclists
We feel that in order to understand cyclists and cycling challenges/injuries, it's helpful to be a cyclist yourself. Our experienced clinicians are keen cyclists with a wealth of experience to help improve your comfort on your bike, improve performance and minimise injury risk.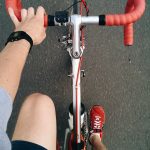 Video Analysis
We watch you cycle in real time, then record you and analyse your form using slow motion video. We will outline how your form compares to the ideal. We will only look to change particular elements of your bike set up or form if it is impacting on your injury, efficiency or if it will help you prevent injury.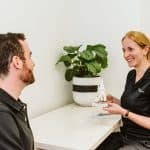 Education
We focus on education, with a clear explanation of our findings and how they impact your body. We work with you to achieve a more efficient cycling technique.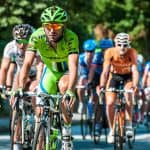 Results
Our aim is to get you back cycling as quickly as possible if injury is stopping you. We will provide specifically targeted exercises and a return to cycling program if needed. Our aim is to help you achieve a stronger form, become more efficient, and prevent injury.
Our experienced clinicians will analyse your bike fit and cycling techniques to help you achieve better form, prevent injury and maximise efficiency.
A bike fit cycling assessment includes a comprehensive analysis of your biomechanics, your cycling routine, injury history, and if you are able to bring in your bike, a video analysis of your cycling technique. This assessment is designed to identify the underlying causes of any issues you are experiencing on your bike.
Following the assessment you will receive education regarding the findings from your assessment, instruction on rehabilitation exercises to target areas in your body requiring conditioning, and recommendations on any adjustments to your bike set up.
Three Steps to Better Form
Review of your bike fit and video analysis of your cycling technique
Biomechanical assessment of your strength and flexibility
Personalised home exercise program which can be accessed on your smartphone or computer
Conditions Treated
Whether you are suffering from a new injury, recurring pain, or if you are just looking to check your bike set up and technique so you can improve your efficiency, our clinicians are trained to help.
Cervical spine (neck) stiffness or pain
Thoracic spine (upper back) stiffness or pain
Lumbar spine (lower back) stiffness or pain
Hip pain, tightness or discomfort
Knee pain
Saddle pain or discomfort
Our Process to Improving Your Bike Fit and Cycling Technique
Our goal is to get you better as quickly as possible. From online appointment bookings, to streamlined at home care programs, we've crafted a process that get's you back to life pain free as quickly as possible.
Call or Book Online 24/7
For your convenience we offer 24/7 online appointment bookings. If you would like to ask us a question or prefer to book over the phone, please feel free to send us an email or call us.