Pregnancy Massage in Melbourne's CBD
Pregnancy massage supports you through the physical changes of pregnancy, alleviating your muscular pain, providing relaxation and improving your wellbeing in preparation for the birth of your baby.
The Best Pregnancy Massage In Melbourne's CBD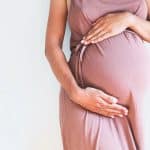 We focus on the Source of Your Pain, Not the Symptoms
We focus on the source of the problem and not just the symptoms. Instead of treating your symptoms for temporary pain relief, we focus on identifying the source of the problem and treat that for long lasting results.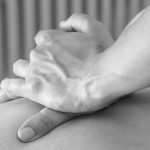 We focus on your relaxation and wellbeing 
We want you to feel supported and nurtured during your pregnancy. Massage will help you to feel more comfortable in your body, reduce stress, and improve your sleep and energy. This is time for you.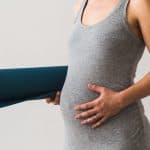 We Take a Holistic Approach
We take a holistic approach to pregnancy massage and treat your whole body, addressing all areas that are affected by the changes pregnancy brings, with a thorough understanding of the physical and postural changes that occur as your pregnancy develops.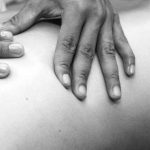 We Focus on You
We provide highly experienced, hands on manual therapy and exercise prescription tailored to you. Your health and well being is of the upmost importance to us to support you during your pregnancy through each trimester.
Our experienced Melbourne Pregnancy Massage Therapists use a range of soft tissue techniques to provide you with a gentle, nurturing massage designed specifically for changes in your body during this precious time.
Massage has an important role to play as part of your pregnancy health and wellbeing plan. Our experienced, professional and caring massage practitioner, Mariko Davies, is a mother herself. She is familiar with the unique physical changes pregnancy brings and skilled in applying soft tissue techniques aimed specifically at addressing these changes.
Pregnancy and Prenatal Massage is designed to provide relief of muscular fatigue and tightness, relieve muscular cramps, improve circulation and help relieve swelling and fluid retention.
At Flex we have specialist pregnancy massage pillows that support you during your treatment session. Your comfort is extremely important to us and you will always be treated with respect and privacy. Our massage room is warm and spacious with a wide and comfortable treatment table, soft lighting and calming music. We offer 60 and 90 minute pregnancy massage sessions to ensure you receive a comprehensive experience.
Techniques Used
Soft tissue massage
Deep tissue massage
Myofascial release
Stretching
Exercise prescription
Taping
Pain education and management
Postural assessment
Injuries Treated
Whether you are suffering from a new injury or recurring pain, our experts are trained to help.
Low back pain
Pelvic girdle pain
SIJ pain
Gluteal and hip pain
Neck pain
Headaches and migraine
Shoulder pain
Fluid retention
Swelling
Muscular cramps
Our Process to Improving Your Health and Well Being
Our goal is to support you through the physical demands of your pregnancy. From online appointment bookings, to helpful, practical advice and home exercise programs, we've crafted a process that takes care of you through each trimester to motherhood.
Call or Book Online 24/7
For your convenience we offer 24/7 online appointment bookings. If you would like to ask us a question or prefer to book over the phone, please feel free to send us an email or call us.