Pilates Melbourne
Improve your strength, posture and movement with expert tuition, hands on guidance and correction. 
An extensive program of class options including one on one individual sessions, small group Clinical Exercise classes lead by Physiotherapists and Myotherapists, and Pilates for Runners group classes are all available to help you achieve your goals.
At Flex Sports Physiotherapy and Clinical Pilates we help busy professionals, athletes and everyone in between get better, fast. We always utilise the best techniques and technology to ensure a speedy recovery.
Pilates Melbourne CBD
Pilates is a corrective system of exercises that focus on training your body to develop core strength, muscular control and postural awareness – allowing you to move in the most efficient way.
Clinical Pilates is now referred to as Clinical Exercise to keep in-line with recent changes to Private Health Insurance Reforms. Your Practitioner will conduct an initial assessment and design a program specific to your needs, combining a mixture of Pilates and Physiotherapy based rehabilitation exercises. These Clinical Exercise sessions are claimable on private health insurance and are best for those with a specific injury or condition that benefits from the clinical expertise of a Physiotherapist or Myotherapist.
In addition to these classes we also offer Runner's Pilates – a high energy, runner's specific strength and mobility class. All of our classes can be booked online.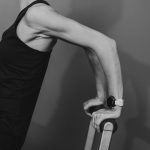 Individualised Instruction and Education
We focus on providing personalised exercise programs based on a thorough biomechanical assessment, whether in one on one or small group settings. We provide education, with a clear explanation of how we will help you rehabilitate your injury and will work with you to achieve habit and movement modification specific to your goals and needs.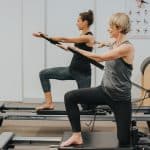 We Take a Hands on Approach
You will receive close supervision, hands on correction and progression of your program. You'll always know what you're doing and how it will help you.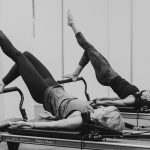 We Practice Pilates Too
All of our practitioners are devoted to their own practice of pilates, and regularly complete additional training to develop their skills and repertoire.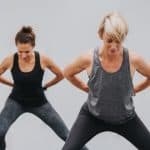 We Focus on Long Term Improvement
We provide highly experienced teaching and exercise prescription to achieve resolution of your injury with a stronger, more mobile body for your long term, future health.
Our experienced Melbourne Physiotherapists and Rehab Practitioners use a variety of equipment and exercises to build your individualised Clinical Exercise or Rehab Pilates program.
After a thorough biomechanical assessment your Physiotherapist or Rehabilitation Practitioner will design an appropriate Clinical Exercise or Pilates program to address your injury, posture or rehab needs.
Your practitioner will take you through the fundamentals of your program, ensuring you have a solid understanding of correct technique. They will also teach you how to safely and confidently use our exercise equipment.
Following your initial assessment, your practitioner will guide you through your program each session, providing you with close supervision, hands on correction and progressions as you are ready. You'll always know why you're doing an exercise and how it will help you.
You may choose to continue with 1:1 classes or progress to group classes where you will be one of three participants in a small group class. In group classes you will continue to work through your program a little more independently but you will always receive close supervision and guidance from your practitioner.
We provide classes with both Physiotherapists and Rehabilitation Practitioners and will match you to the right practitioner depending on your injury, needs and goals. We also offer ten group class passes with discounted fees for advance purchase – our friendly admin team can provide more details regarding this option.
Injuries Treated
Whether you are suffering from a new injury or recurring pain, our experts are trained to help
Low back pain
Neck pain
Headaches and migraine
Running injuries
Hip pain
Knee pain
Shoulder pain
Hamstring tendinopathy
Gluteal tendinopathy
Groin pain
Iliotibial band syndrome
ACL injuries
Post operative rehabilitation
Postural pain and dysfunction
Chronic strains and sprains
Hip impingement, labral injuries
Rotator cuff injury
and more!
Our Process to Improve your Health and Well Being
Our goal is to resolve your injury and improve your strength and mobility for the long term. With one on one and small group class options, online appointment bookings and individualised programs specific to your needs, we've crafted a process that will get you on the path to improvement that's quick and easy.
Call or Book Online 24/7
For your convenience we offer 24/7 online appointment bookings. If you would like to ask us a question or prefer to book over the phone, please feel free to send us an email or call us.