Women's Health Physiotherapy Melbourne
We support and empower women to manage their health through pregnancy and beyond. We believe in education and strength – and in your ability to recover from the physicality of pregnancy and return to being active again.
We also provide education, advice and exercises to help with issues of pelvic health, including continence and pelvic girdle pain.
At Flex Sports Physiotherapy and Clinical Pilates we help busy professionals, athletes and everyone in between get better, fast. We always utilise the best techniques and technology to ensure a speedy recovery.
Women's Health Physiotherapy Melbourne CBD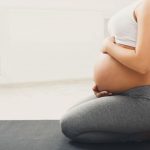 Your Comfort and Privacy is Important to Us
We treat you with understanding, respect and discretion, knowing that this can be a sensitive and sometimes difficult aspect of your health.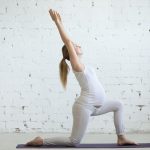 Knowledge is Power
We focus on education, with a clear explanation of your condition and detail the process for recovery. We work with you to achieve improvement in your muscle function, joint movement, continence and pre and post natal health.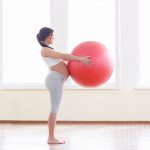 We Take a Holistic Approach
We take a holistic approach to treatment and treat not only the underlying cause of your problem but also other areas of your body that might be contributing to the problem.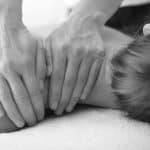 We Focus on a Speedy Recovery
We provide highly experienced, hands on manual therapy and exercise prescription and education to achieve resolution of your injury or condition as quickly as possible
Our experienced Melbourne Physiotherapists use a variety of equipment and techniques to expedite your recovery process.
After a thorough assessment of your muscles, joints and ligaments, combined with a thorough history of your pelvic health, pre and postnatal health, your Physiotherapist will provide a diagnosis and create a treatment plan. This treatment plan is unique to your specific needs and goals, may involve several different treatment techniques and will evolve as you improve.
Your Physiotherapist will explain what they are doing and why. The techniques we use are all evidence based and our Physiotherapists are qualified to perform them. Occasionally for some Women's Health issues, such as prolapse, we will refer you on to other specialist Physiotherapists who are qualified to provide further assistance if other treatment options or devices are required to be fitted.
Techniques Used
Joint mobilisation
Soft tissue massage
Deep tissue massage
Myofascial release
Pelvic Floor Assessment
Joint manipulation
Exercise prescription
Dry tissue needling
Taping and Splinting
Pain education and management
Postural assessment
Post operative rehabilitation
Injuries Treated
Whether you are suffering from a new injury or recurring pain, our experts are trained to help
Ante natal & Post natal care, advice and education
Lower back, pelvic girdle, sciatic, postural, neck pain
Abdominal muscle separation (DRAM)
Postural related pain
Carpel Tunnel and wrist pain
Incontinence & Pelvic Floor issues
Core muscle retraining
Osteitis Pubis
Progression & return to safe exercise
Post abdominal surgery (hysterectomy)
Osteoporosis
Pelvic Floor and Incontinence
Our Process to a Speedy Recovery
Our goal is to get you better as quickly as possible. From online appointment bookings, to streamlined at home care programs, we've crafted a process that get's you back to life pain free as quickly as possible.
Call or Book Online 24/7
For your convenience we offer 24/7 online appointment bookings. If you would like to ask us a question or prefer to book over the phone, please feel free to send us an email or call us.