Running Analysis Melbourne
Have your running style assessed, improve your performance and technique whilst learning how to avoid injury.
At Flex Sports Physiotherapy and Clinical Pilates we help busy professionals, athletes and everyone in between get better, fast. We always utilise the best techniques and technology to ensure a speedy recovery.
Running Analysis Melbourne CBD
A Running Analysis at Flex involves one of our experienced Physiotherapists observing and assessing you run on a treadmill. We will watch you in real time and also video you, so that we can analyse your form in slow motion.
This kind of analysis is helpful whether you have an injury or if you want to know if you are running with optimal technique. We will explain our findings to you, with analysis of how certain movement patterns or imbalances may contribute to your injury or efficiency as a runner.
We highly recommend this no matter what level of ability you are, whether a beginner, weekend jogger or competitive athlete.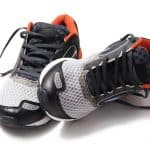 We Are Runners
We feel that in order to understand runners and running injuries, it's helpful to be a runner yourself. Our Physiotherapists are all keen runners and between them have competed in short and mid distance track events all the way up to half marathons, full marathons and ultra-marathon distances.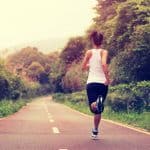 Video Analysis
We watch you run in real time, then record you and analyse your form using slow motion video. We will outline how your form compares to the ideal. We will only look to change particular elements of your form if it is impacting on your injury, efficiency or if it will help you prevent injury.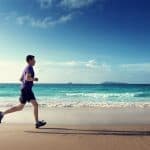 Education
We focus on education, with a clear explanation of our findings and how they impact your body. We work with you to achieve a more efficient running technique.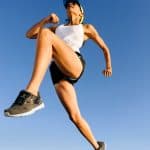 Results
Our aim is to get you back running as quickly as possible if injury is stopping you. We will provide specifically targeted exercises and a return to running program if needed. Our aim is to help you achieve a stronger form, become more efficient, and prevent injury.
Our experienced Melbourne Physiotherapists will analyse your running technique and help you achieve better form to prevent injury and maximise efficiency.
Your Physiotherapist will start by discussing your running program and injury history with you.
They will then video you running on the treadmill. From observing you in real time and also through slow motion recording, they will explain what ideal running form is and how your technique compares.
Based on the findings from the video analysis we can give you specific and individualised cues to help improve your form. You will have a chance within the session to practice this on the treadmill and review your video footage.
A biomechanical assessment may also be performed to test your joints and muscles for flexibility and strength. From this information we will create a specific and focused treatment plan that will work to correct your imbalances and help you become a better runner.
Three Steps to Better Form
Video analysis on a treadmill using iPads and running assessment software
Biomechanical assessment of your strength and flexibility
Personalised video home exercise program which can be accessed on your smartphone or computer
Conditions Treated
Whether you are suffering from a new injury or recurring pain, or if you are just looking to check your form and improve efficiency, our experts are trained to help.
Patellofemoral joint injury/runner's knee
Gluteal tendinopathy
Achilles tendinopathy
Patellar tendinopathy
Shin splints
Hamstring tendinopathy
Groin pain
Tibialis posterior tendon injury
Plantar fasciitis
Iliotibial band syndrome
Hip impingement, labral injuries
Foot pain
Stress fractures
Chronic strains and sprains
and more!
Our Process to Improving Your Running Technique
Our goal is to get you better as quickly as possible. From online appointment bookings, to streamlined at home care programs, we've crafted a process that get's you back to life pain free as quickly as possible.
Call or Book Online 24/7
For your convenience we offer 24/7 online appointment bookings. If you would like to ask us a question or prefer to book over the phone, please feel free to send us an email or call us.