Ni'ia Jones
Physiotherapist
Clinical Pilates Practitioner 
Marketing Coordinator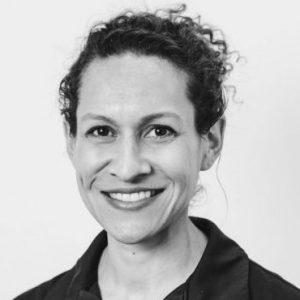 Ni'ia Jones
Physiotherapist
Clinical Pilates Practitioner
Marketing Coordinator
Ni'ia's diverse career over 12 years along with completion of post graduate training in manual therapy, exercise prescription, clinical pilates and dry needling have equipped her with a large knowledge base and expert skill set for treating musculoskeletal conditions.
Ni'ia aims to provide a complete and thorough approach to treatment, whether she is treating runners with knee injuries, desk based workers suffering from a sore back or neck, or those that need pre or post operative rehabilitation. She especially enjoys treating lower limb injuries in the hip and knee and combines strong manual therapy skills with exercise prescription. She believes in motivating and empowering her clients to be actively in charge of their rehabilitation process.
Ni'ia is an accomplished middle distance runner who has competed at national and state level in both New Zealand and Australia. She is passionate about running and enjoys sharing her expertise on the management of running injuries, the optimisation of running biomechanics and strength training for runners. She regularly conducts running analysis assessments, working with runners of all abilities to improve form and to create conditioning programmes that help them run more efficiently and without injury.
In her own time Ni'ia enjoys spending time with her family and likes to keep fit through a mixture of yoga, pilates, jogging and strength training. Along with being a Physiotherapist and Clinical Pilates instructor, she also assists in clinic marketing and development.
Qualifications & Courses/Seminars
Bachelor of Physiotherapy
Mulligan Manual Therapy, 1 & 2
Dry Needling Certification
New Zealand Manipulation Association – Upper Quadrant Manipulation, Courses 1-4
The Sporting back
Degenerative disc disease and disc replacement in the lumbar spine
Multi-directional Instability of the knee
Patello-femoral Joint Pain
Gait/Running analysis and treadmill training
Headache and Facial pain
Hip preservation surgery
Surgical management of the foot/ankle in Athletes
Optimising Running Mechanics
Running Injury Management
Mastering Lower Limb Tendinopathy
Clinical Pilates master classes in Gluteal and Hip Strength and Thoracic mobility
Running Rehab Master Class
The Running Science Symposium
The Online Running Symposium
Sporting Achievements

New Zealand National Track and Field Championships – 3rd in Senior Women's 800m
Victoria State Championships Track and Field 6th in Senior Women's 800m
Victorian Mile Championships – 3rd
Victorian 800m Championships – 3rd
Australian National Track and Field Championships 1500m Finalist
NZ Hawke's Bay Triple Peaks Challenge, 50km event 5th female
Queen of the Peak – Te Mata Peak, NZ, female winner
Middlesex County Championship Women's Cross Country – 3rd (team)
Stonnington Frontrunner Mile – 1st place
2016 Run Melbourne (5km) 1st female, 10th overall
2016 De Castella (5km) 2nd female
2017 Run Melbourne (5km) 2nd female
Call or Book Online 24/7
For your convenience we offer 24/7 online appointment bookings. If you would like to ask us a question or prefer to book over the phone, please feel free to send us an email or call us.