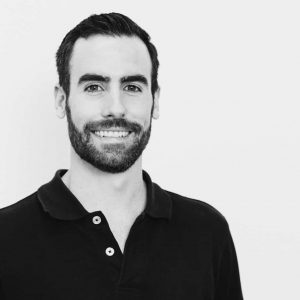 Michael Paulka
Physiotherapist
Michael is a qualified Doctor of Physiotherapy and also a Clinical Myotherapist. He has over eight years' experience in the assessment and treatment of a wide variety of sports, spinal and peripheral joint injuries.
Michael's strong foundation in manual therapy has given him the knowledge and experience to combine his Myotherapy skills with Physiotherapy treatment to provide comprehensive, effective treatment to help his clients achieve resolution of their pain and injuries.
As a competitive swimmer for many years, sport and exercise have always been a big part of Michael's life. This has developed into a keen interest in swimming injuries, biomechanics and load management.
Michael particularly enjoys treating shoulder and running based injuries, managing his clients through acute injury management to rehabilitation, strength training and injury prevention.
Michael has worked with a number of sporting teams, providing injury management and rehabilitation for Sydney swimming clubs, GWS Giants AFL, Sydney Kings Basketball, and Rugby Union teams.
When not in the clinic Michael can usually be found in the pool or in the gym.
Qualifications, Courses and Seminars
Bachelor of Health Science – Clinical Myotherapy
Doctor of Physiotherapy
McKenzie Lumbar Spine
Mulligan Upper Quadrant (Neck and Shoulder)
The Online Running Symposium
Sporting Achievements
Victorian Schools Swim Team Representative backstroke, medley, butterfly
National Age Group – Bronze Medallist 200m backstroke
Cole Classic Swim – Age Category Winner 2015
Victorian Country Swimming Championships
Open water swim enthusiast – Point Lonsdale 2018, Port Fairy 2017, Bondi – Bronte 2013 – 2018
Call or Book Online 24/7
For your convenience we offer 24/7 online appointment bookings. If you would like to ask us a question or prefer to book over the phone, please feel free to send us an email or call us.