Fiona Samuel
Lead Clinical Physiotherapist
Clinical Pilates Instructor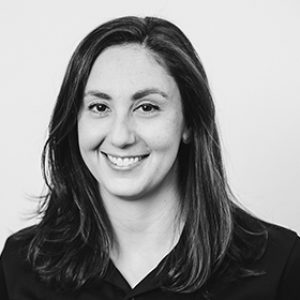 Fiona Samuel
Physiotherapist
Lead Clinical Pilates Instructor
Fiona completed a Masters of Physiotherapy in 2009 at Curtin University in Western Australia, having previously studied BA/BSc at Monash University.  In 2015 Fiona became an APA Titled Musculoskeletal Physiotherapist, after completing a Masters of Manual Therapy at the University of Western Australia.
Having been a competitive rower and netballer, Fiona enjoys working with clients to minimise the risk of injuries commonly seen in these and other sports. With a commitment to evidenced-based practice, Fiona believes in educating clients and actively involving them in their treatment and rehabilitation, empowering the client to achieve their goals.
Fiona strongly believes in the benefits of Clinical Pilates for injury prevention and rehabilitation and enjoys treating pre and post-natal women. In addition to her clinical Physiotherapy role, Fiona has been presenting on the APPI Pilates Instructor Course since 2012, teaching other Physiotherapists the benefits of Clinical Pilates.
Further training in Women's Health means Fiona is qualified to perform assessment of the pelvic floor muscles and can assist women with continence issues and pelvic pain rehabilitation.
Qualifications, Courses and Seminars

Bachelor of Arts/Bachelor of Science
Masters of Physiotherapy
Masters of Manual Therapy
APPI Pilates Matwork Levels 1 – 3, Equipment Levels 1 – 4
Dry Needling (Beginner and Advanced)
Treatment of the Lumbar Spine and Pelvis (Dr. Barbara Hungerford)
Mulligan Upper Quadrant (Neck and Shoulder)
Hip and Groin in Sporting Athletes
Patellofemoral Joint Pain in Sporting Athletes
Introduction to Women's Health (Tarryn Hallam 5 day course)
Sporting Achievements
Fiona was a keen rower at school and university, competing at the National University Games in 2003, 2004 and 2005.
Netball (MCC) Open A1 Division Premier 2011
Pier to Pub, Lorne open water swim 2013, 2014, 2015, 2016, 2018, 2019
Run Melbourne Half Marathon 2014, 2015, 2016, 2017, 2018
Melbourne Marathon Half Marathon 2014, 2018
Call or Book Online 24/7
For your convenience we offer 24/7 online appointment bookings. If you would like to ask us a question or prefer to book over the phone, please feel free to send us an email or call us.