Corporate Massage Melbourne CBD
Welcome your team back to the office and help them get the most out of their work day by introducing our Corporate Massage Service.
***Please note that we are currently only able to provide this service to businesses within the Melbourne CBD area. 
With the Melbourne CBD returning to its bustling best and your workers returning to the office, now is the time to show them how much you value their wellbeing by introducing Flex Sports Physiotherapy's Corporate Massage service.
Why Introduce Corporate Massage?
Welcome your team back to the office with Corporate Massage to improve productivity, minimise fatigue, increase workplace confidence and enhance the overall wellbeing of your team.
Long periods of sitting at your desk, stress and poor posture are all common factors that can cause headaches, stiffness and low energy during the workday. Massage is an effective, low-cost tool that can help your workers increase productivity and feel their best when returning to the office.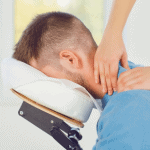 The Experience 
15 minute treatments that are designed to reduce pain and tension caused by desk based work
Employees remain fully clothed with only jacket or cardigan removal necessary
Stretching and exercise advice to help your team continue to feel their best post-session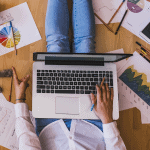 Quick and Easy Set-Up
All equipment is provided, including a massage chair and CovidSafe coverings to ensure no skin contact is needed. Only a small private space is required, preferably in a designated conference room or office, if available.
*at desk massages can also be arranged if a designated space is not available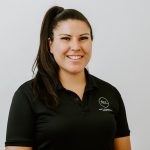 Highly Trained and Skilled Practitioners
Our Practitioners are highly trained Myotherapy and Remedial Massage Therapists. All hold professional indemnity insurance, a senior First-Aid certification and a national police check.
Corporate Massage promotes a range of benefits for you and your employees.
This is a chance for your employees to have their aches and pains attended to in the moment and allow for improved mental clarity, concentration, and energy.
Contributes to a culture of excellence at your workplace
Everyone always comes to work on 'Massage Day'
Promotes a work-life balance
Demonstrate how much you care about your team's wellbeing
Helping your employees feel happier and healthier
Reduces stress in the workplace
Corporate Massage – The Flex Difference
Please note that we are currently only able to provide our Corporate Massage service to businesses within the Melbourne CBD area.
Call or Book Online 24/7
For your convenience we offer 24/7 online appointment bookings. If you would like to ask us a question or prefer to book over the phone, please feel free to send us an email or call us.