James Barjasic
Physiotherapist
Clinical Pilates Practitioner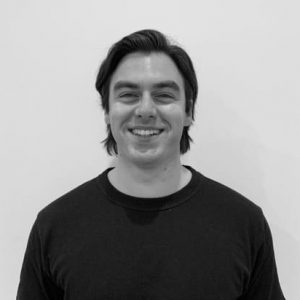 James Barjasic
Physiotherapist and Clinical Pilates Practitioner.
Golfer, footy fan, hip & neck pain pro.
My goal as a physio is to help you live a more fulfilling and happy life by moving your best. I'm on a never ending quest to expand my knowledge of how physiotherapy and exercise rehabilitation can achieve positive outcomes for my clients.
I'm fascinated by the intricacies of the human body and I played a lot of sport as a teenager so becoming a physio was a natural choice. AFL football, tennis and golf were my favourites and you'll usually find me on the green when I'm not working.
Lower limb and hip conditions, neck pain and golf related injuries are what I most enjoy treating. I love guiding you through a robust rehabilitation plan, giving you quality end-stage rehab and a safe return to sport. It's satisfying to see the results after manual treatment and reducing your restriction and pain.
Outside of work, I'm into fitness in general, with running and strength work to complement my golf. A pint at the pub watching the Tigers at the footy never goes astray too.
Credentials & achievements
Master of Physiotherapy Practice
Bachelor of Health Science
Dave O'Sullivan Pro Sport Mentorship Program (ongoing)
Shoulder Physiotherapy and Functional Kinetic Link course
Dry Needling course
APA Sports Physiotherapy Level 1
DMA Clinical Pilates level 1 and 2
Call or Book Online 24/7
For your convenience we offer 24/7 online appointment bookings. If you would like to ask us a question or prefer to book over the phone, please feel free to send us an email or call us.